Careers
Lifelong learners whose personal and technical limits are pushed with every client, every project, and virtually every technology. Are you one of us?
At Envoc our people make up our culture — and our culture is everything.
We look for Envoceans who want to accept the everyday challenge to create a better reality in our culture and for our clients.
Be sure to check back again soon! You never know when we may need someone with your expertise.
What It's Like to Work Here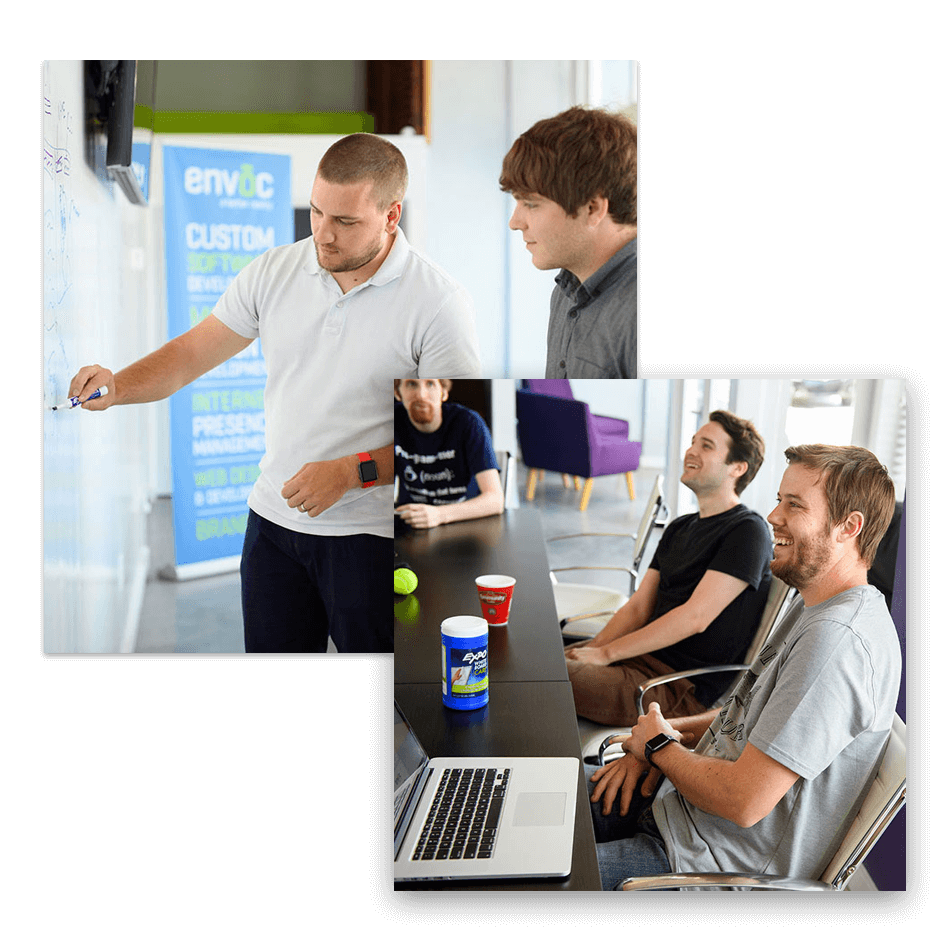 how we work
Collaborate in everything we do.
Smart, professional, fun, challenge seekers who respect our peers.
Process-driven but continually work to optimize for efficiency.
Hire the best, which means only awesome coworkers.
Providing the best tools, equipment, free drinks, coffee, snacks, and workspace.
In an "office" that is energizing, modern, and inspiring with open space to collaborate with your fellow Envoceans and private offices to stay in the zone. How else are you expected to create greatness?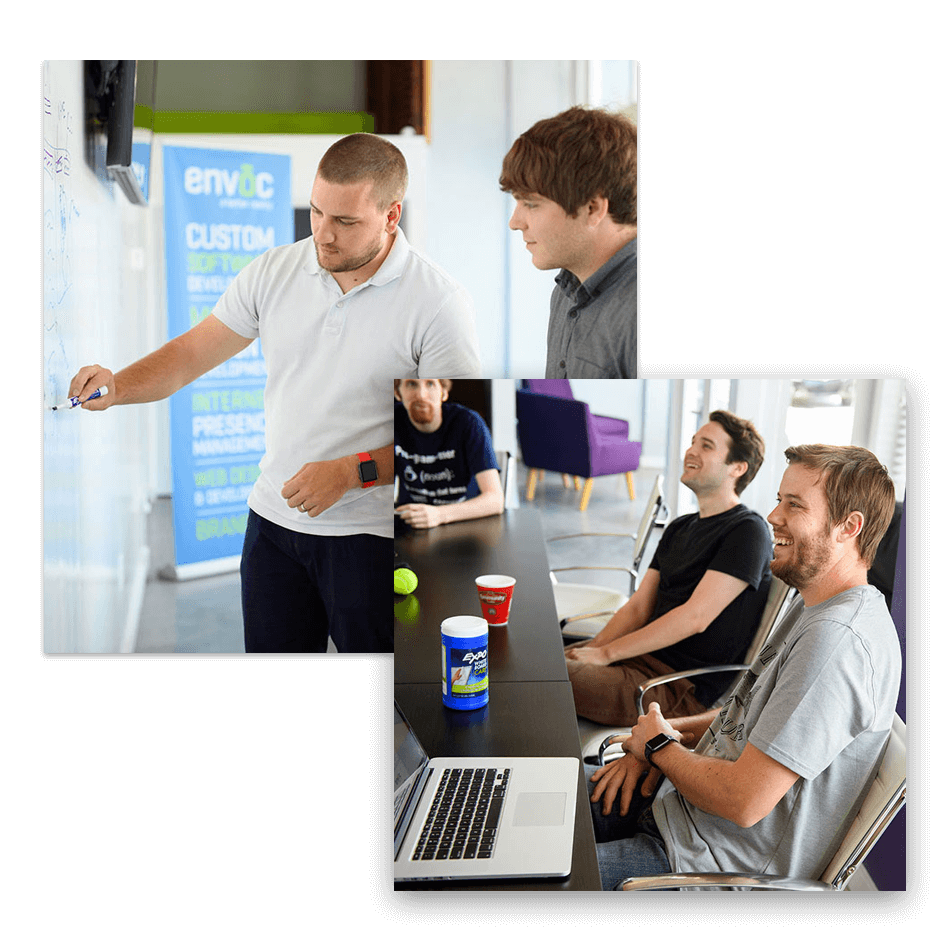 What We Work On
Complex browser-based software, rich API's, business process software, cross-platform mobile apps which serve millions of users, and the underlying hosting environment which may include answer bots, IVR, and live support.
We work on stimulating projects for clients who believe that innovation can propel their business. The industries we learn about and work directly in include government, retail, finance, maritime, advertising, healthcare, food and beverage, athletics, and more.
Products such as LA Wallet, OMS, FlipFireSMS, and Spotter
Internal projects from process improvement, to available R&D time to work on that cool idea you've been wanting to bring to life.
Innovative and cutting-edge technologies that push boundaries and lead the industry.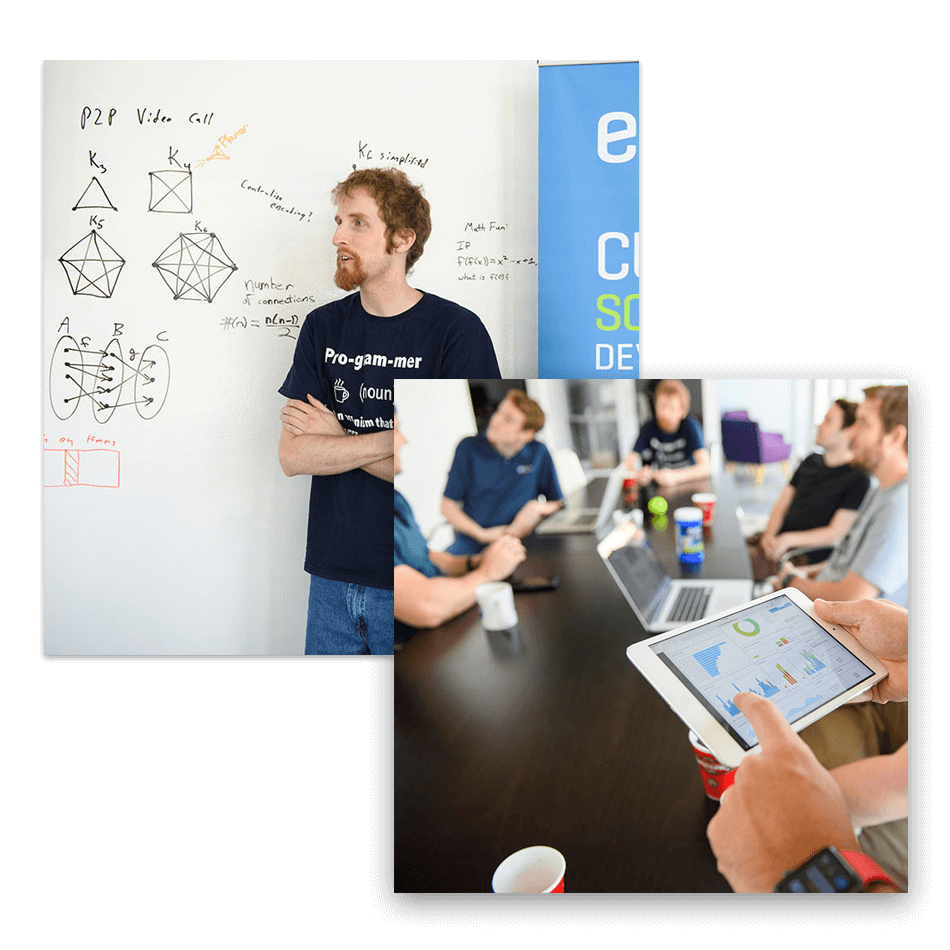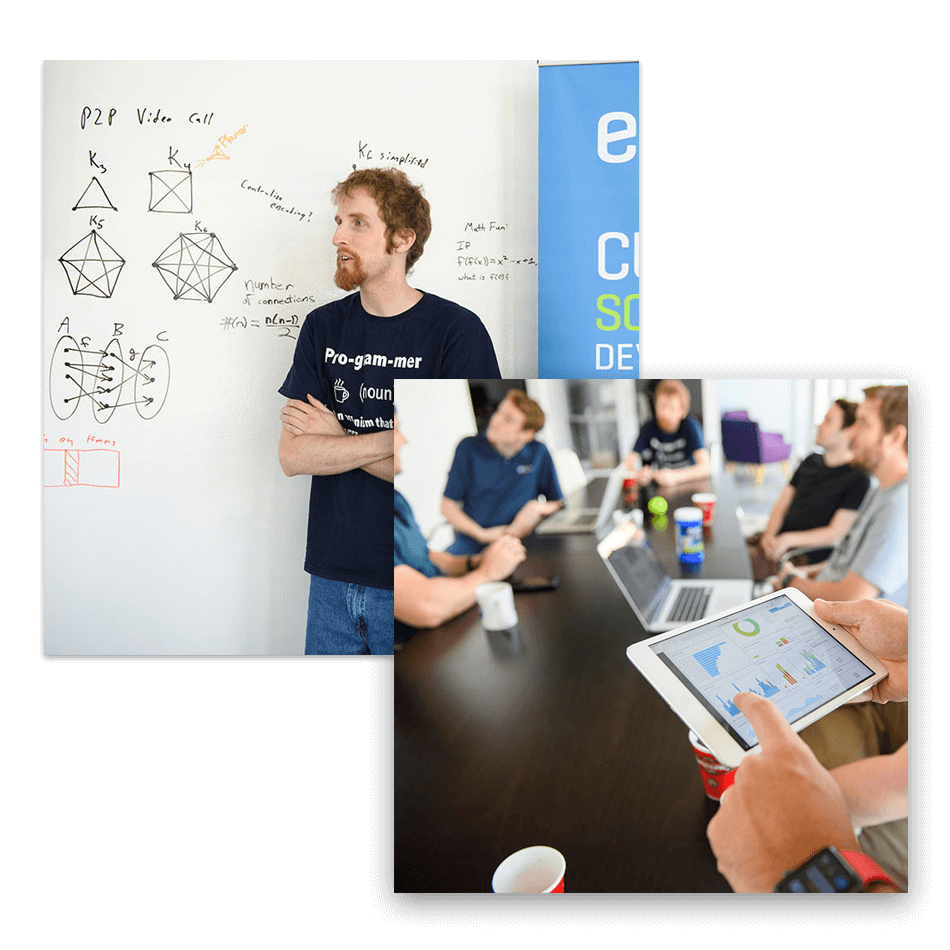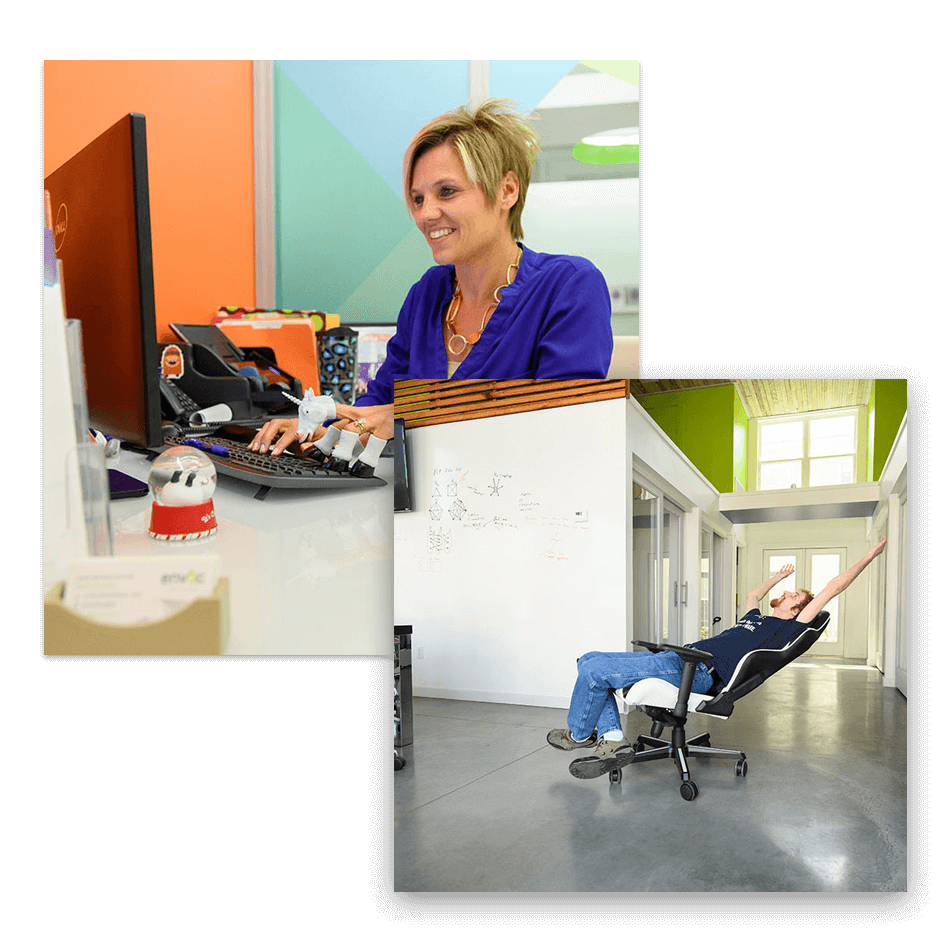 What We Are Not
A stuffy corporate environment.
An office with sad beige cubicles (though we do respect dev caves).
Too big or too small.
Micromanagers — we hire trusted, professionals and experts then move out of your way.
In the middle of nowhere. Our main offices in City Farm Baton Rouge and Downtown Hammond are located where high end shops, lively restaurants, and beautiful courtyards are all within walking distance of our office.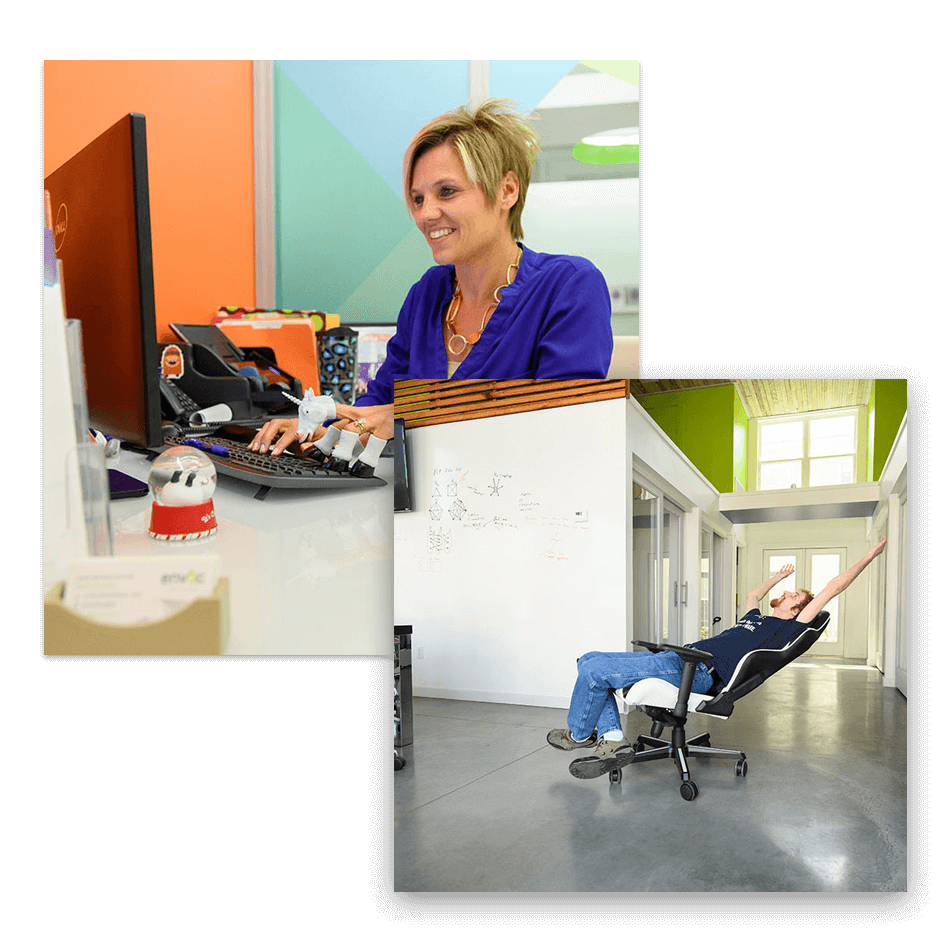 Benefits
Health Insurance
100% covered, with affordable options for dental, vision, accident, critical illness, and cancer policies.
401K Matching
Envoc provides a 100% guaranteed match on the first 3% contributed and 50% on the next 2% contributed.
Paid Time Off
10 paid holidays and 2 weeks paid time off accrued annually.
Maternity / Paternity
1 week paid leave for the birth or adoption of a child.
Profit Sharing
Eligible for discretionary profit sharing after 5 years of employment.
Education Stipend
Use it for certifications or continuing education.
Referral Bonuses
Get a spot cash bonus when you refer a great new client or introduce us to a new Envocean.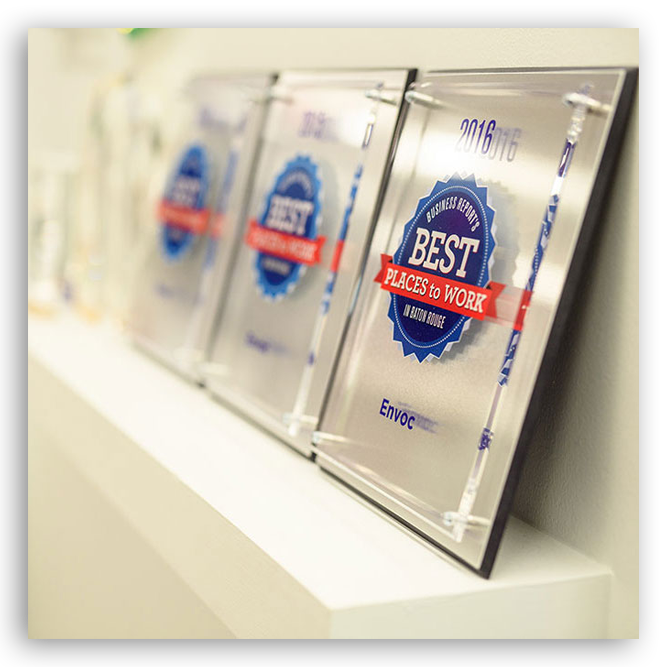 Perks
Hybrid work arrangement: 2 days in-office (Tuesday & Wednesday), 3 days at home.
Work in an awesome office at City Farm or historic downtown Hammond near tons of restaurants and shops.
Life happens. Have a flexible schedule or work from home when you need to.
Stretch your legs with a standing desk.
Work with fun co-workers with diverse interests, and attend company-sponsored team-building events.
Partake in our gigantic wall of snacks and request your favorite treats.
Expand your skillset with dedicated weekly R&D time.
Plenty of unstructured time to be creative
Come hang at steak nights at the boss's house (the best steaks you've ever had, fresh off the grill).
Coffee. All day.
The best equipment & software you need to be efficient.
High respect for work/life balance.